Participatory Variety Enhancement (PVE) works with appreciated local varieties of cross- and self-pollinating crops. The objective is to either i) restore characteristics, or 'traits', that have deteriorated over time, ii) improve preferred traits, or iii) adapt the varieties to changing growing conditions.
What makes PVE attractive is that it requires no materials from outside. Farmers work with their own varieties, including 'official' varieties that have been in their community for a long time and which may have deteriorated. These varieties are generally well-adapted to local growing conditions and farming practices and they have an important role in fulfilling the cultural and nutritional needs of the community.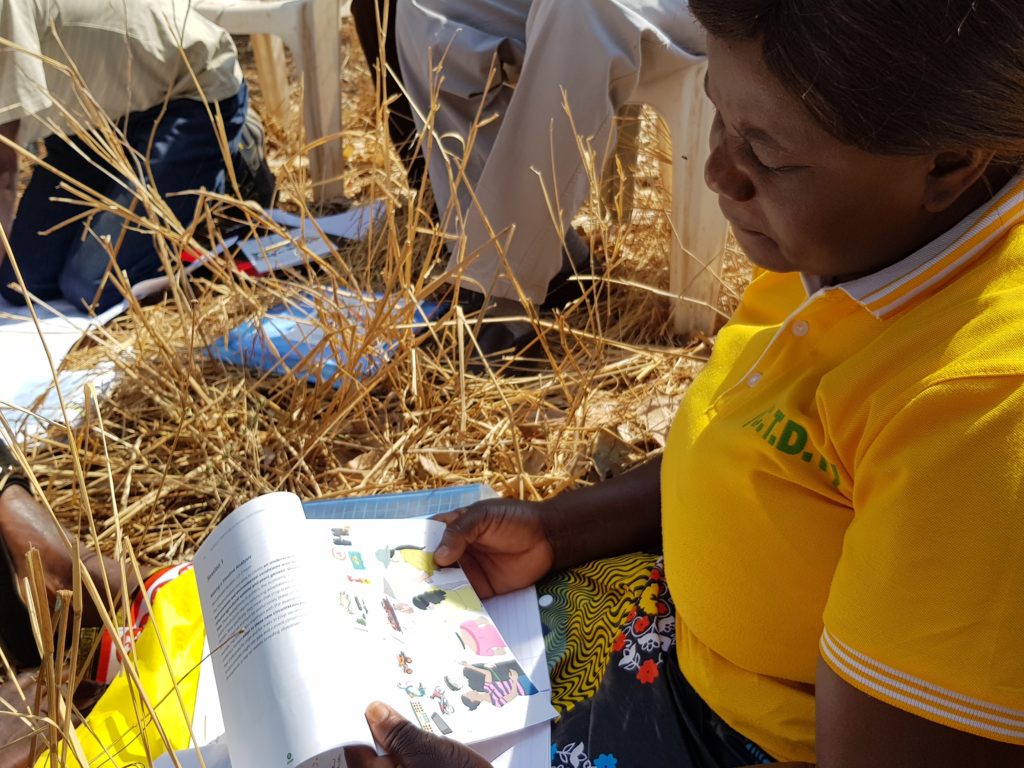 Written by Frederik van Oudenhoven, Anita Dohar and Hilton Mbozi, this work is part of the Sowing Diversity = Harvesting Security program Phase II (2019-2022). This illustrated field guide is developed jointly with SD=HS' consortium partners. It is based on Farmer Field School training experiences in Zambia, Zimbabwe, Uganda, Peru, Guatemala, Lao P.D.R. and Nepal. Parts of this guide draw on the manual for 'Stratified Mass Selection in Maize' (Selección masal estratificada en el cultivo de maíz) written by Marío Roberto Fuentes López for FUNDIT-ASOCUCH-ICTA.
All illustrations are by Irene Cécile (www.irenececile.com). Most of them are inspired by indigenous farmers and their farms in the Peruvian Andes and the Cuchumatanes Highlands in Guatemala. Some illustrations were copied from other illustrated guides, which represent people from different cultures.
Facilitators Field Guide on Participatory Variety Enhancement – print version, 17 MB (print as booklet)