By Joseph Mwitumwa, Seed Production and Marketing Officer – CTDT Zambia
CTDT Zambia supported a total of 88 smallholder farmers drawn from six FFS with trainings in seed production and marketing. This is to strengthen farmers capacities in production, facilitate access to quality seed and provide them with options to improve their livelihoods. Out of the 88 farmers that received this training, 11 farmers grew local seed for maize and beans while 77 farmers grew registered varieties of groundnuts and beans. The six FFS in Shibuyunji and Chikankata districts chose to carry out seed multiplication from their individual fields as farmers and have one field for each FFS where they have been learning from on a weekly basis.
Two inspections for the registered varieties were carried out to assess if the varieties conformed to state regulations for seed production. These inspections were conducted by the Seed Control and Certification Institute (SCCI) of Zambia. SCCI is mandated to regulate and control the production, sale, and importation of seed as well as the exportation and testing of seed to ensure that it adheres to minimum standards.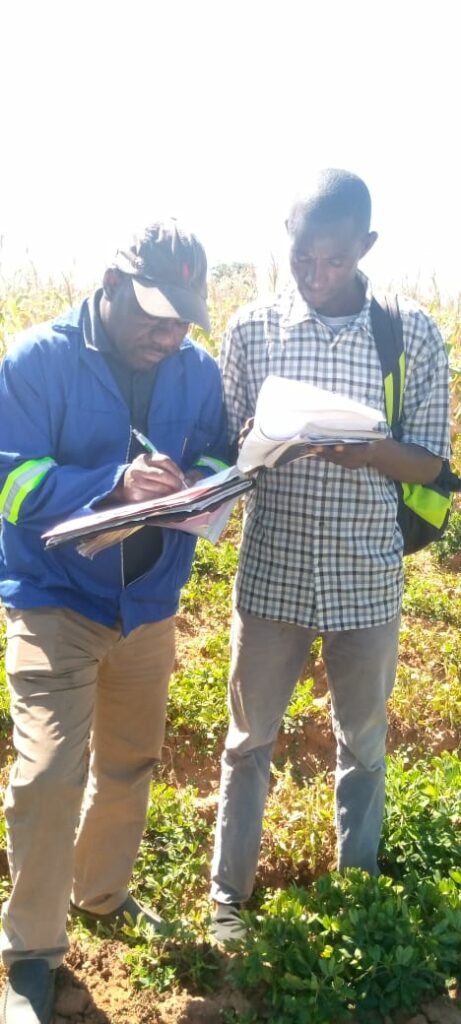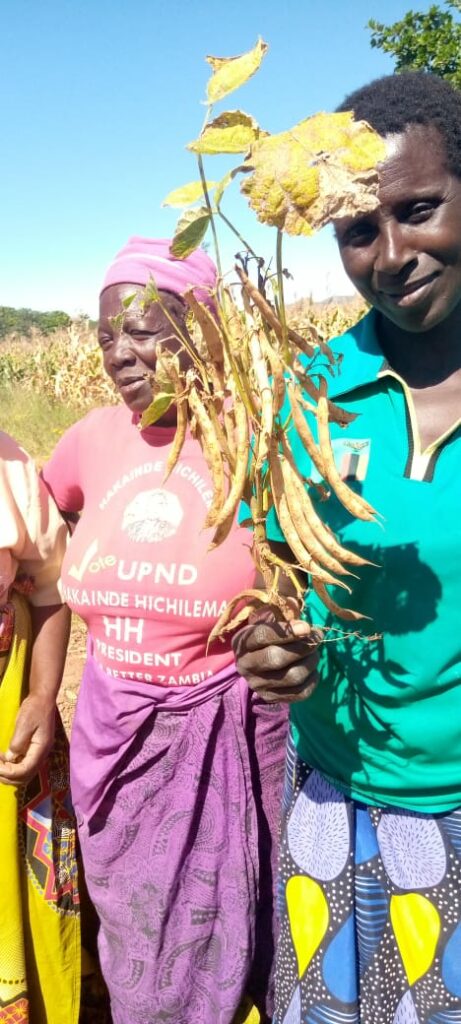 During the first inspections a total of 56 farmers' fields growing seed were inspected, comprising 2.45 hectares under bean seed production and 12.42 hectares under groundnuts seed production giving a total of 15.47Ha being inspected in total. This represents 54% registered beans and 66% of registered groundnuts. Out of the 12.42 hectares of groundnuts that were inspected, only 0.6 hectares were rejected due to weed and pest infestation representing a mere 3.2% of total area under groundnut seed production.
Pictures: Seed inspectors from SCCI conducting inspections in Shibuyunji and Chikankata
Farmers in Shibuyunji and Chikankata were excited to have passed inspections given that this was their first time engaging in seed production. They managed to grow seed of high class (C1) and they managed to have their seed pass inspections. "I am very happy that my field has passed the inspections, you have no idea how happy this has made me," said Rosemary Shimonde. "I made sure to follow all the things that we were taught during the training and weekly FFS meetings and I am happy that it has paid off. Once we harvest we will keep some seed for next season and sell some, this will help me pay for my children's school fees and be able to have food security at home." Rosemary further shared that the weekly lessons they learn from the FFS has really helped them manage the crop well. "The lessons from the FFS Guide on FSE have paid off, we were very prepared for the inspections".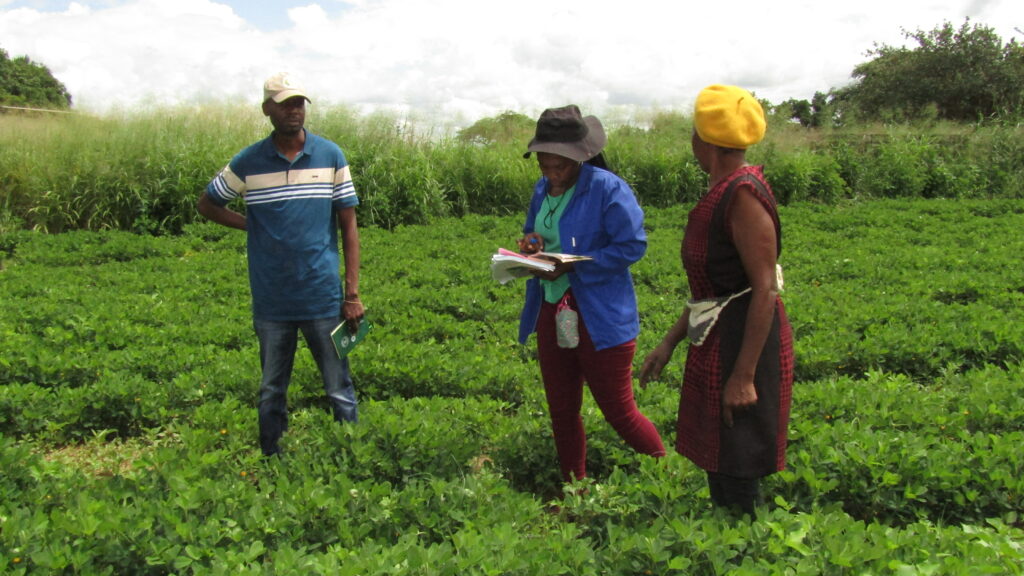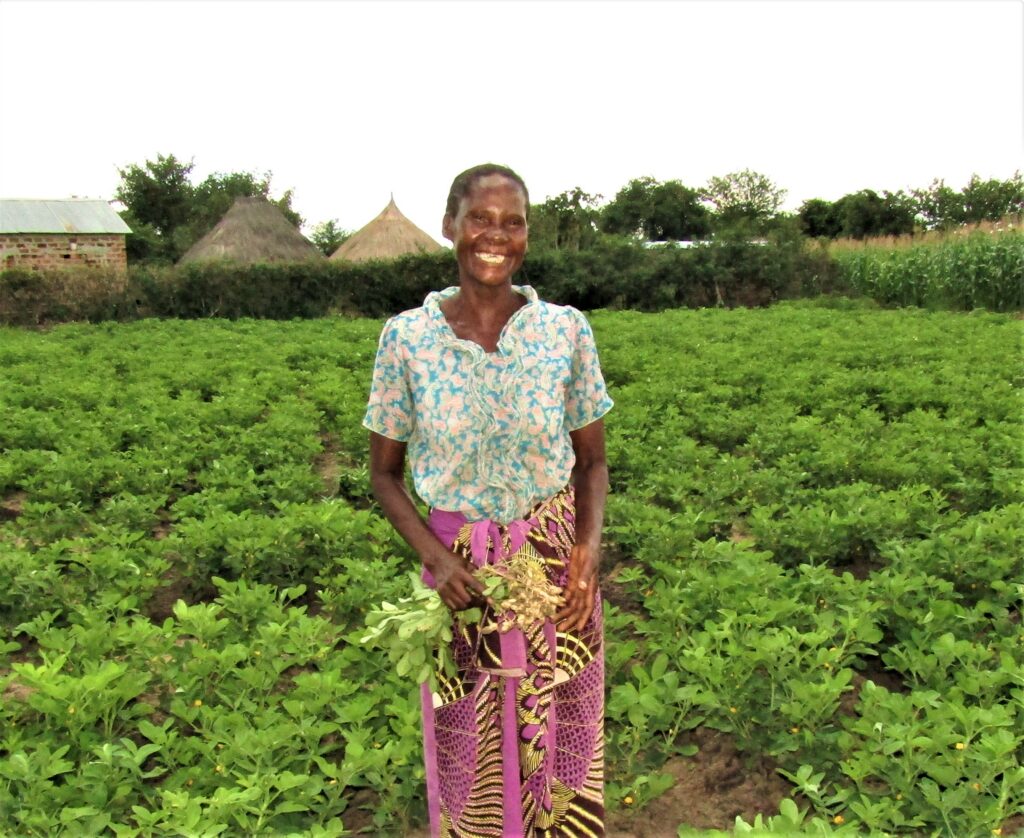 "I had very little to do and no source of income, now that I am a seed grower and my seed has passed the inspections I will be able to sale it at a better price and find some income to help sustain our home, next season I plan to double the hectarage I am growing," said Dolas Machona one of the farmers under Shimonde FFS in Shibuyunji.
Hilary Moono, one of the P2 facilitators in Chikankata district, narrated that he was very happy with the project and how it has empowered him. He said the seed for groundnuts was very difficult to find in Chikankata district. They would use poor quality seed that produced very little, with no surplus to sell. But now, using the training they received, the community will be able to multiply more of the seed and make it available in the communities.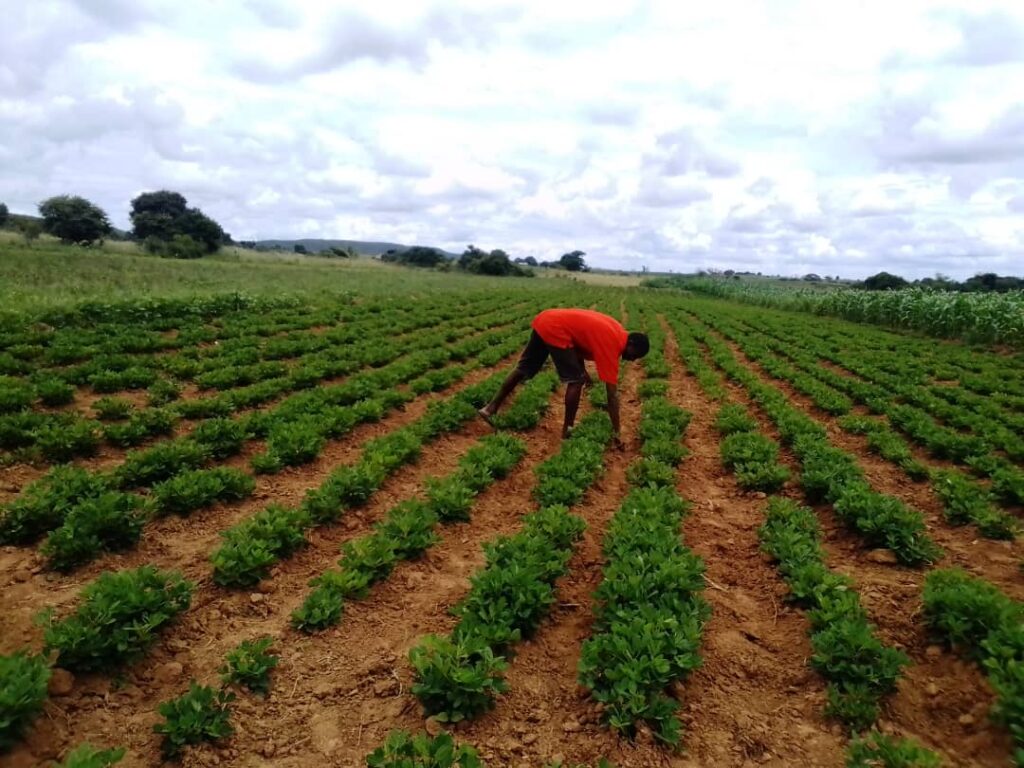 Seed Inspector Ms Zombe Sikazwe was one of the officers from the Seed Systems and Inspectorate Section of SCCI who conducted the inspections, she stated that the overall analysis for the seed crops grown was good. She believes that the seed production training course yielded positive results.
With the levels of hard work, commitment and ownership shown towards the project by the various FFSs on Seed Production and marketing coupled with the training on seed production and marketing, as reflected in the 97.4 % pass on all the inspections conducted by SCCI. As CTDT we are optimistic that the FSE will perform very well.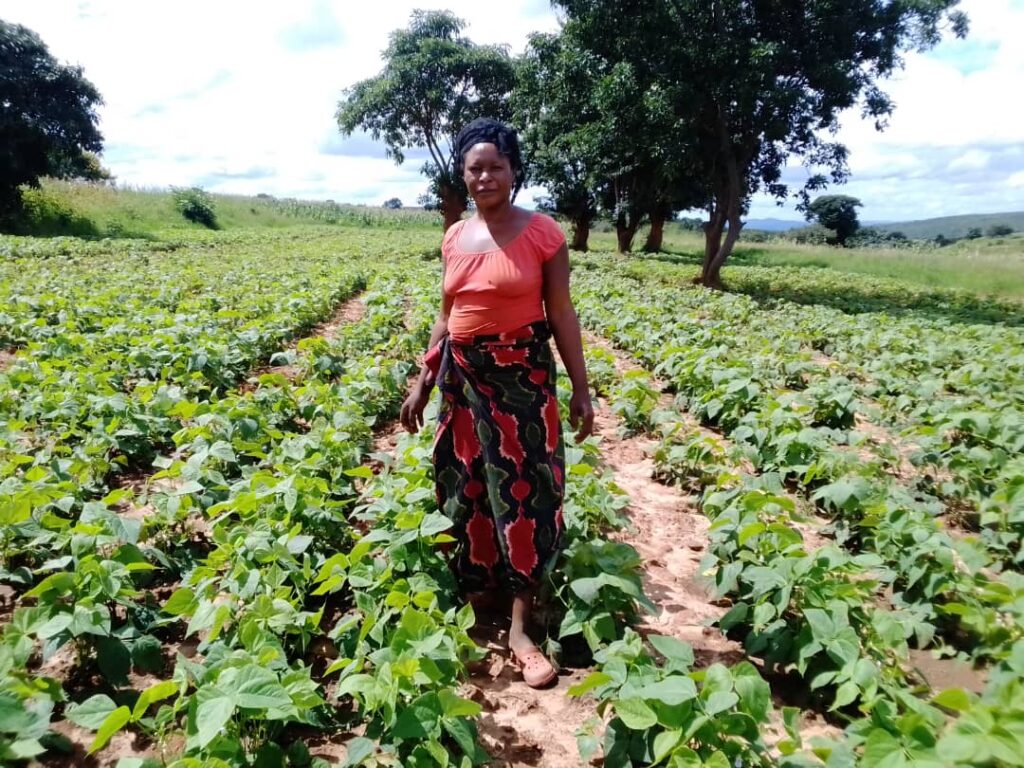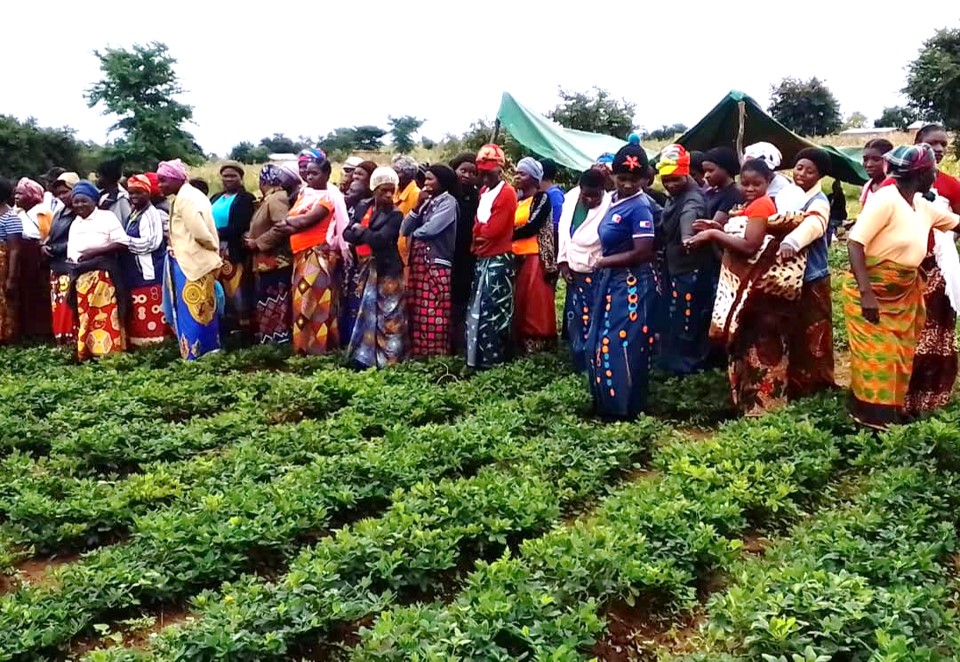 Reach out to Joseph Mwitumwa, Seed Production and Marketing Officer-CTDT Zambia.