By Diana Mapulanga, Communications Officer, and Edwin Abwino, Programme Assistant – CTDT Zambia
Through the SD=HS project, CTDT is keenly working to foster collaborations between the breeders and smallholder farmers in the development of new crop varieties through Participatory Plant breeding using the farmer field school (FFS) approach. This is seen as a mechanism that can be used to involve farmers in the decision making process and encourage the implementation of farmers rights.
To encourage development of adaptive seed varieties in the farming communities, Participatory Plant Breeding (PPB) is seen as a way to overcome limitations of conventional breeding by offering farmers a means to determine which varieties are most suited for their needs. Through the PPB approach, farmers are able to actively participate in the development, enhancement and production of seed; they not only produce it, but are part of the development process and are able to market it. 
Over the past three years, CTDT has been engaging with a Sorghum breeder from the Zambia Agriculture Research Institute (ZARI) to work with farmers in Chirundu in order to develop new sorghum varieties with preferred traits that were selected by the farmers themselves. Expanding this work to involve other breeders and working on other crops with ZARI can be a means for achieving institutionalization of the PPB approach in the national breeding program. This would ensure the continuation of this approach by ZARI beyond the project period. 
Dr. Lloyd Mbulwe, the sorghum breeder from ZARI partnering with CTDT, shared his experiences with other breeders working with various crops across the country: "Farmers tend to stick to their varieties because of the many uses a particular local variety gives them. We have noted that local crops have their own space and they are not conflicting with the improved varieties. An example of a sorghum variety 'Longo' is still dominant in the local seed system in Chirundu because of its multiple use and adaptation to the harsh environment' he explained.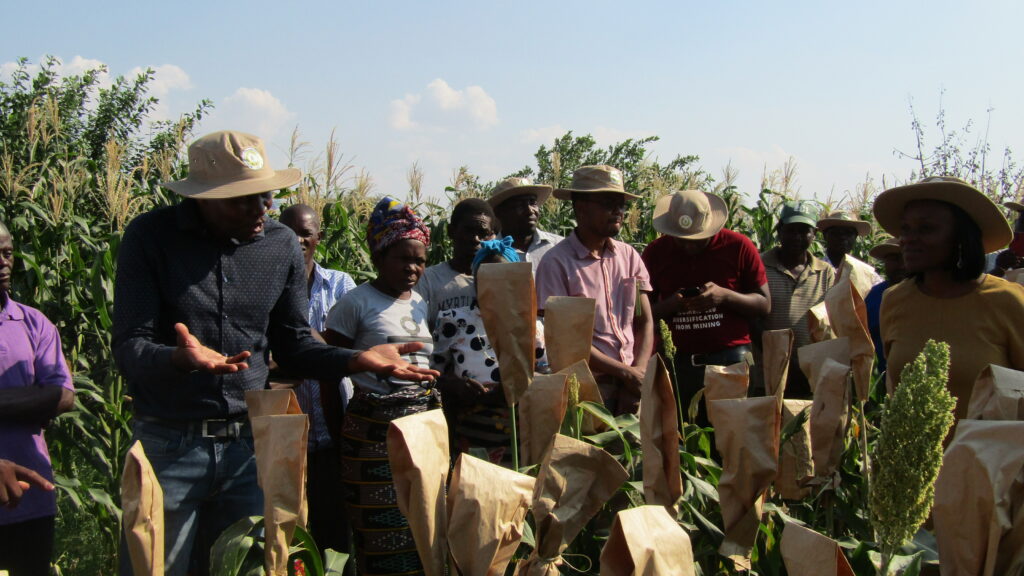 During the seminar organised to share experience, he added "The reason we are doing PPB is to make sure that farmers are engaged in the process of developing new varieties to make sure that appropriate seeds are readily available in the community. What we are trying to do is to breed materials that are more tolerant and resilient to climatic changes" Dr. Mbulwe. 
Learning from the experiences of the sorghum breeder, there is a need to co-create knowledge and bridge the gap between scientific and farmer knowledge for easy adoption of new varieties. "Breeders are moving towards working with farmers more; some of the best varieties we currently have are those that we have developed together with the farmers," Says Kennedy Muimui, a beans breeder with ZARI.  
"The research that has been done by Dr. Mbulwe should now be given to extension staff to expand on the projects so that many areas can also be able to benefit from work taking place in Chirundu district. The government will ensure that the work being done here is replicated in other districts if they are to have significant impact," Alick Daka, Deputy Director of Agriculture in the Ministry of Agriculture while officiating at the PPB seminar.
"PPB also brings in the relevance of a farmer variety registration system which hinges a lot on the realization of farmers rights. The farmer variety registration system will enhance the production and consumption of local crop varieties. Farmer varieties should not be demonized because there is a space to develop and market these varieties," Godfrey Mwila, former national focal person for the International Treaty for Plant Genetic Resources for Food and Agriculture.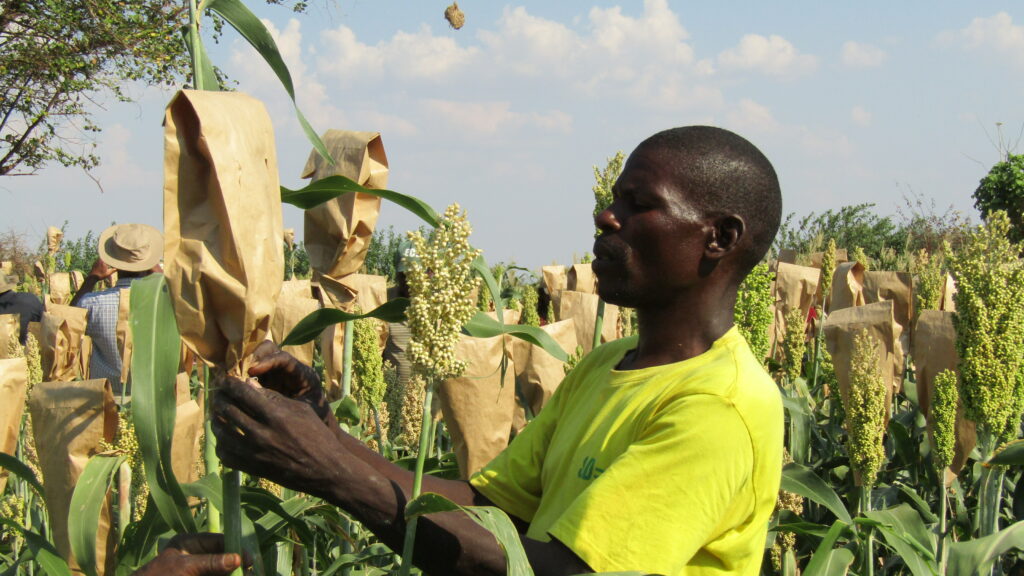 Farmers are optimistic and eager to carry on working with experts in breeding new varieties while calling for more collaborations. "We are happy to have been part of the process of developing a new sorghum variety with traits we had been looking for. We appreciate the knowledge and sharing between us as farmers and the breeder; we could not have reached this stage where we are now seeing the results of the objectives we had set. The collaboration with the breeder has greatly impacted us , we all knew what we wanted but were not clear on the path to take to reach those,"  Visitor Chimuka, PPB farmer in Chirundu. 
During the seminar and follow up workshop on PPB using FFS approach workshop, the breeders from various national breeding programs including beans, groundnuts, maize, sorghum and cowpea agreed to work with CTDT and the SD=HS program with small-scale farmers to develop new crop varieties thereby setting in motion the process of institutionalization of PPB approaches in national breeding programs .
Reach out to Diana Mapulanga, Communications Officer or Edwin Abwino, Programme Assistant CTDT Zambia.