By Angel Villavicencio, Saúl Povez (Fovida) and Ana Lucía Núñez (Oxfam in Peru)
The Steering Group of Native Seeds (GRISEN), constituted by the main national and regional agrarian unions at the national level*, met with the Directorate of the National Agricultural Health Service of Peru (SENASA), as part of advocacy efforts in favor of seed systems. The meeting led to the set up of a working group to evaluate and analyze a proposal for the amendment of the current General Seed Law, in order to incorporate a specific chapter on recognizing traditional native and local seed systems.
This amendment is necessary since our country is one of the centers of agrobiodiversity in the world and the agriculture that is developed, in different ecological levels, is practiced in more than 90% by small farmers, who manage small plots, dispersed and generally in rainfed conditions**. Furthermore, according to official sources such as SENASA, only 12.6% of family production units in the country make use of certified seeds, while 87.4% use native and indigenous seeds. The latter is the result of an evolutionary and adaptation process under ancestral techniques and practices that has adapted to their ecosystems, which show resilience to face climate change conditions, as well as ensuring food security and sovereignty in their territories. Traditional seed systems incorporate practices that allow the production of quality seed, ensuring the natural recovery of seed vigor, but also associated with local culture, which translates into their own knowledge and beliefs. These seed systems are closely related to agroecology, as an alternative production model that makes access to healthy, clean and wholesome food possible.
Native and original seeds have evolved by adapting to polyculture systems, as well as to local ecosystems and climates, using low external inputs. These are shared, exchanged or sold within the framework of a cultural and identity process, with practices and exchange of ancestral knowledge, where the guarantee is trust between communities, families or farmers' associations. It is also based on agrobiodiversity as a means of livelihood, food security and high resilience to climate change.
Native seeds, controlled by peasants, are the basis of agroecological production. Native seeds enable the exchange of knowledge, the inclusion of small and medium agriculture, recognizing interculturality, cooperation and community strengthening based on solidarity exchange and free access to ancestral seeds (they do not respond to an economic price control since they are freely available) and gender equity based on the recognition of the multiple roles of women farmers as caretakers, seed guardians and life sustainers.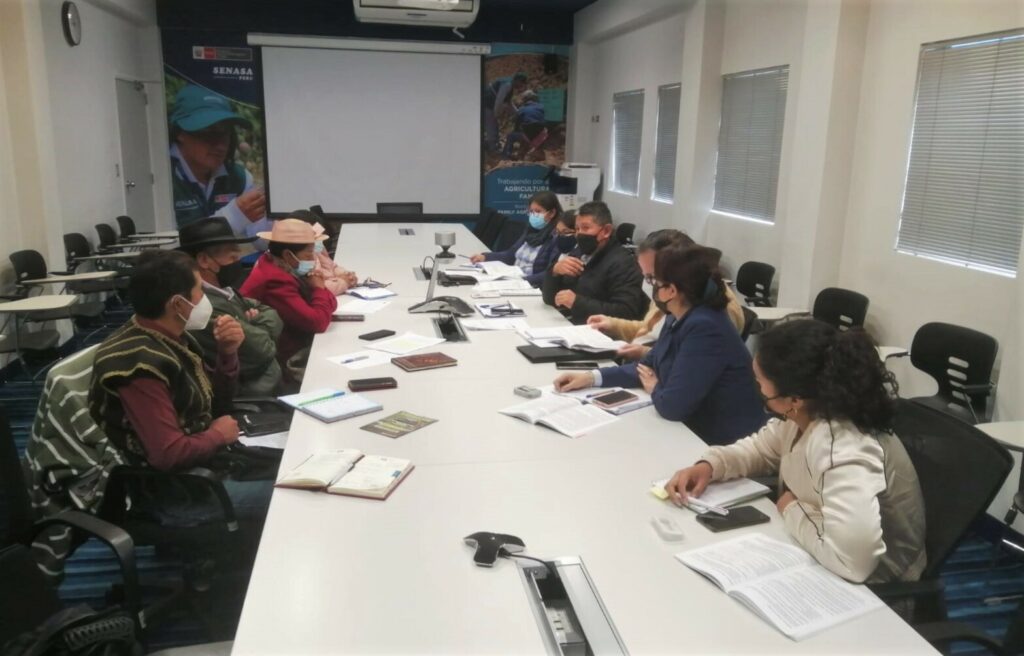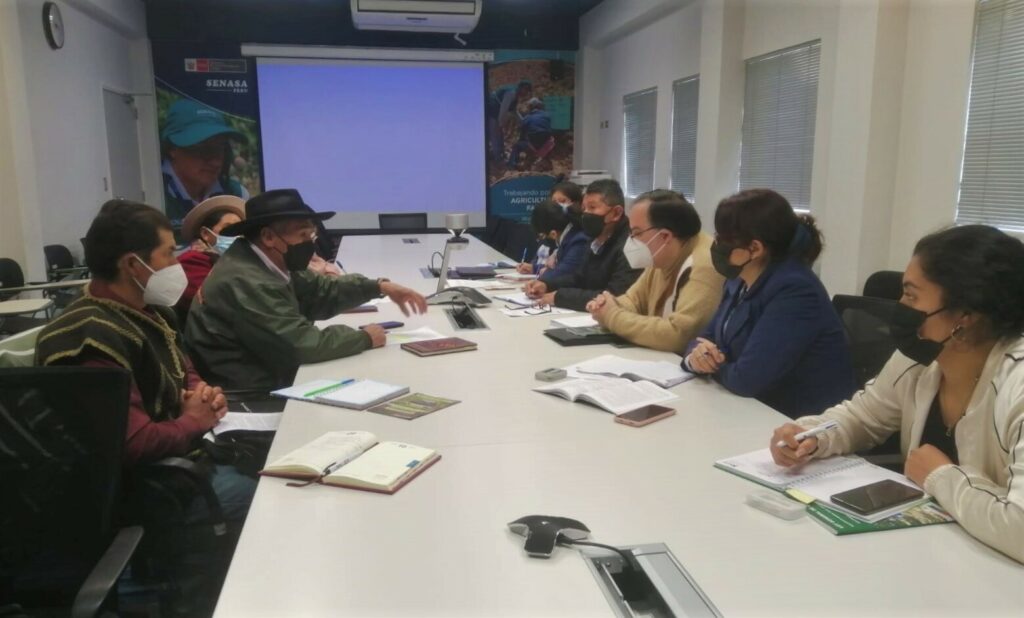 * GRISEN is made up of the following agrarian organizations and unions: ANPE PERU, FENMUCARINAP, CNA, CCP, CONVEAGRO, AGUAPAN, COPEAPI, FENDAGROS, ADECAP, ARPEC, APEREC, ARPEO, C. C UÑAS, CECONSEC, CHIRAPAQ, CONVEAGRO AYACUCHO, CONVEAGRO JUNÍN, COVEGUT, COOPERATIVA INPAMI, CRYM, MESA DE DIALOGO DE LA MUJER – JAUJA, MESA DE DIALOGO DE LA MUJER – HUANCAYO, GRUPO IMPULSOR DE LÍDERES Y LIDERESAS DE LA REGION JUNÍN, FAREJ, FECONAYA, FEDECIJ, FENMUCARINAP JUNIN, COMUNIDAD CAMPESINA DE MASMA, COMUNIDAD CAMPESINA DE MISQUIPATA, FADP RUMI MAKI , coming from the regions of: Apurímac, Arequipa, Ancash, Ayacucho,Cajamarca, Cusco, Huancavelica, Huánuco, Junín, Lambayeque, Lima, Loreto, Pasco, Piura, Puno and San Martín.
** In reference to land that does not have access to water for irrigation, therefore the production process depends on rainwater.
Angel Villavicencio, FOVIDA Representative
Saúl Povez, FOVIDA
Ana Lucía Núñez, Food Justice Project Officer at Oxfam Peru